Public Libraries 2020: Challenging the perceptions of policy makers
"This month, we present Public Libraries 2020 and their initiatives to challenge outdated perceptions that European policy makers might have of public libraries. Financed by the Bill & Melinda Gates Foundation and managed by the Reading & Writing Foundation of the Netherlands, the PL2020 project raises awareness of the critical work that the EU's 65,000 public libraries carry out every day.
We have talked with Hannah Thominet, Project Officer at Reading and Writing Foundation, who tells us more about the project.
Putting libraries on the EU agenda
Public Libraries 2020 (PL2020) is a European public library advocacy project based in Brussels, Belgium, the heart of the EU. Since 2014, our aim has been on the one hand to challenge outdated perceptions that European policy makers might have of public libraries, and on the other hand, to work with dynamic players in the library sector to learn from each other and share best practice in library advocacy and innovation."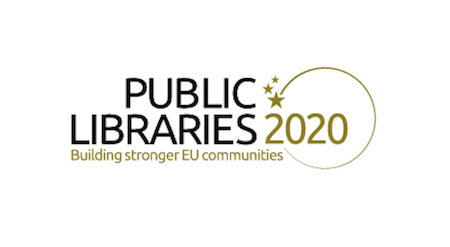 Stephen