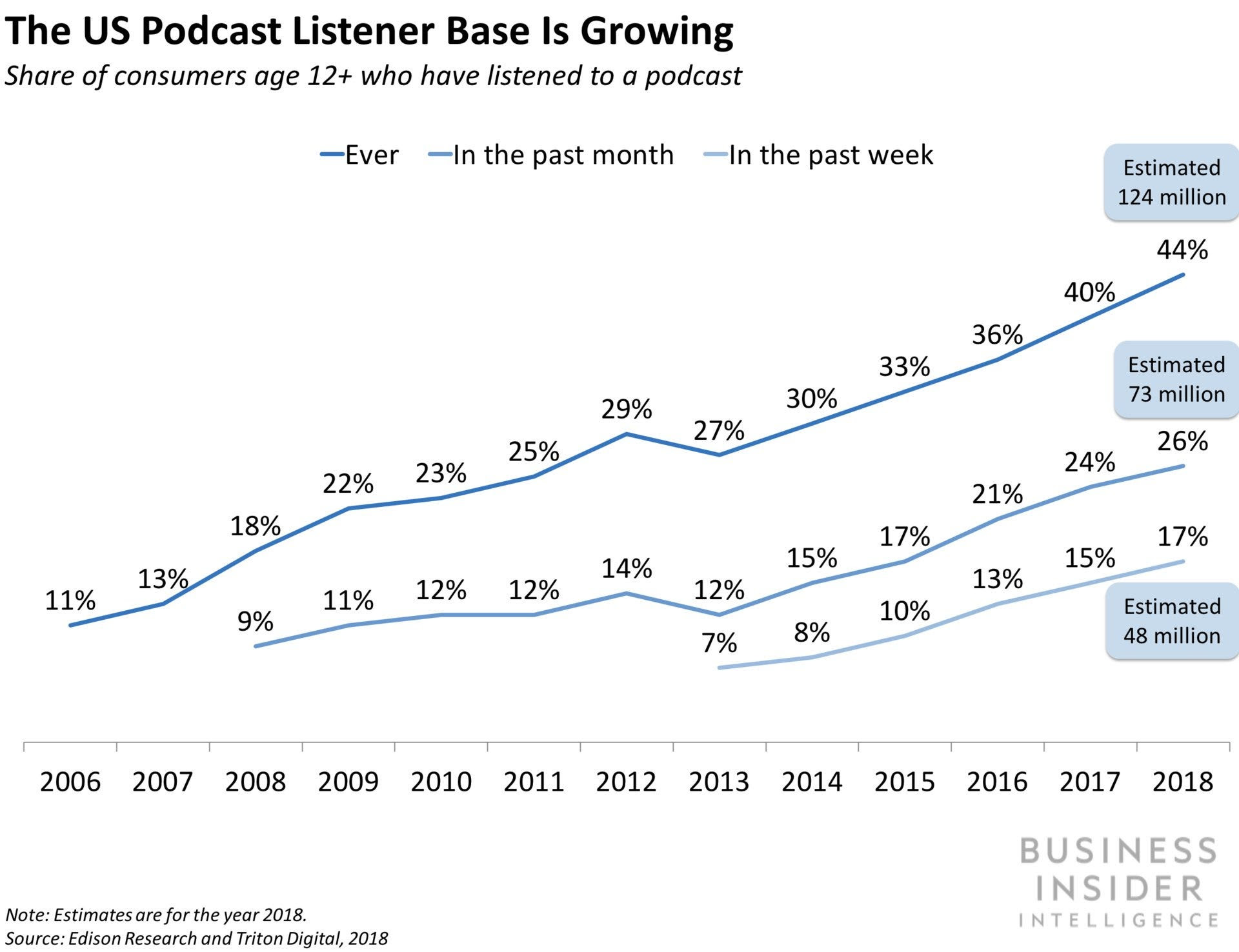 "Among the big picture insights you'll get from this report, titled 
The Podcast Report: How brands and marketers can tap into the future of audio:
The number of US podcast consumers has more than doubled in the past decade — and there's still a long runway for growth.
Entertainers, music streaming platforms, and smart speakers will play a role in furthering podcast listenership growth throughout the next five years.
Many podcast listeners complete most or all of the podcast episodes they start, and tend to not skip past podcast ads, making the medium ripe for success for advertising. Furthermore, brands can work with podcast ad networks to ease the burden of setting up ad campaigns.
Content discoverability, consumer awareness, and difficulties in podcast ad spending are significant hurdles that must be overcome to attract more big-budget brands into the space.
This exclusive report also:
Outlines the drivers and obstacles to podcast listenership growth
Details the various reasons podcasts represent an attractive advertising opportunity for brands
Highlights the factors that contribute to the successful implementation of a podcast ad campaign
Includes a case study on Kia's successful podcast sponsorship campaign with National Public Media (NPM), the sponsorship subsidiary of National Public Radio (NPR)
And much more.
The Podcast Report is how you get the full story."
Stephen