10 PRINCIPLES OF ORGANIZATIONAL CULTURE
Companies can tap their natural advantage when they focus on changing a few important behaviors, enlist informal leaders, and harness the power of employees' emotions. See also "What Is Corporate Culture?"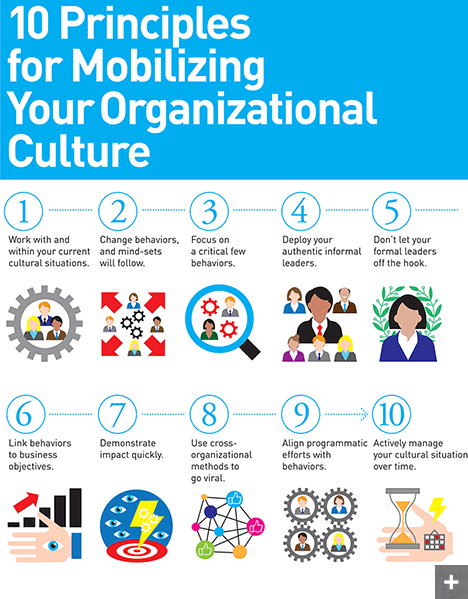 1. Work with and within your current cultural situations.
2.  Change behaviors, and mind-sets will follow.
3. Focus on a critical few behaviors.
4.  Deploy your authentic informal leaders.
5.  Don't let your formal leaders off the hook.
6.  Link behaviors to business objectives.
7. Demonstrate impact quickly.
8. Use cross-organizational methods to go viral.
9. Align programmatic efforts with behaviors.
10. Actively manage your cultural situation over time.