A printable logical fallacy poster.
http://boingboing.net/2012/04/23/logical-fallacies-poster.html?utm_source=feedburner&utm_medium=feed&utm_campaign=Feed%3A+boingboing%2FiBag+%28Boing+Boing%29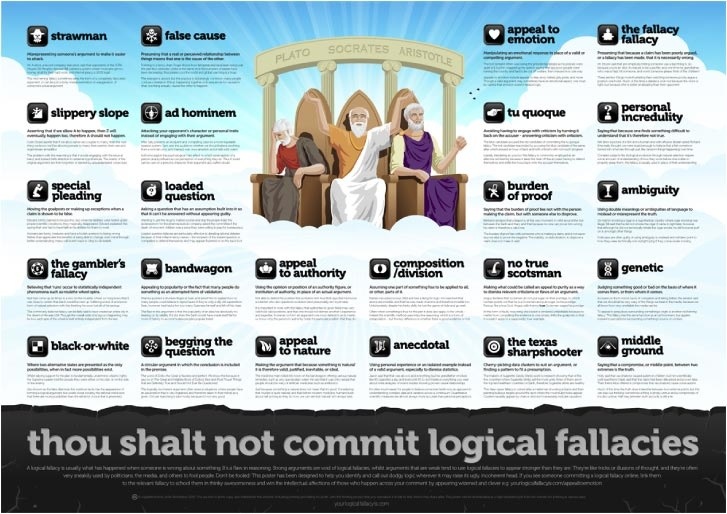 Oh how I wish everyone knew all of this.  I can't count the number of people who try to defuse a point with statements like:
"I know a teen who's not on Facebook"
"Let me tell you a story about one incident that I heard happened at one library."
"Let me be the devil's advocate" (he doesn't need any help!)
etc.
I'll stick with surveys, data, information and polls to find trends and directions.
We need to teach argumentation and the underlying information and support for points of view better.  it would be great for librarianship and our role.
Stephen