I am such a geek / nerd / dork /goofball that I can't really tell anymore.  Can anyone tell me if I'm a trekker or a trekkie?  I like ST and TNG and all the rest.  Can I wear my Angry Birds t-shirt with my spock ears?  I lost my pocket protector.  If anyone finds it, please send it on.
Friday Humor: Collection of Geeks & Nerds Infographics
http://www.searchenginejournal.com/friday-humor-collection-of-geeks-nerds-infographics/40582/
The Anatomy of Nerds + Geeks was found at NerdBeach.com.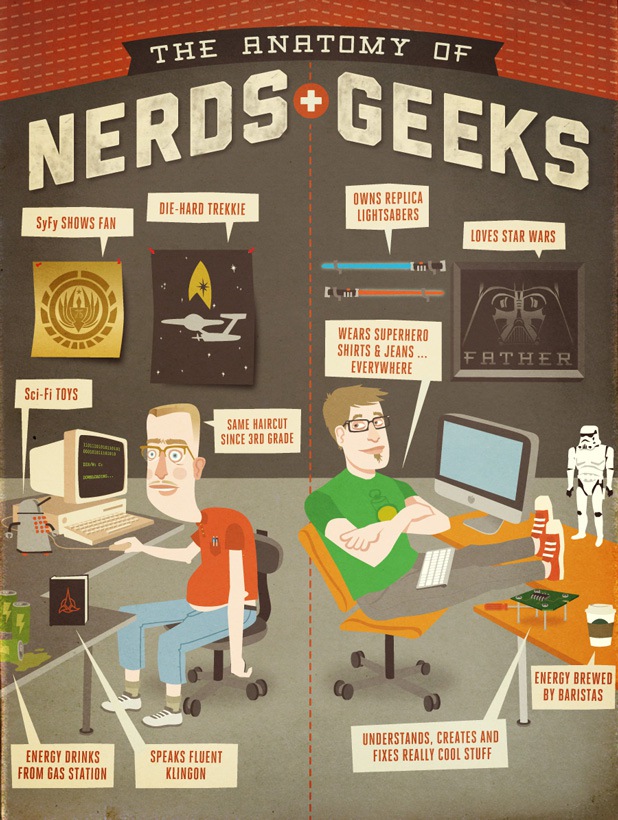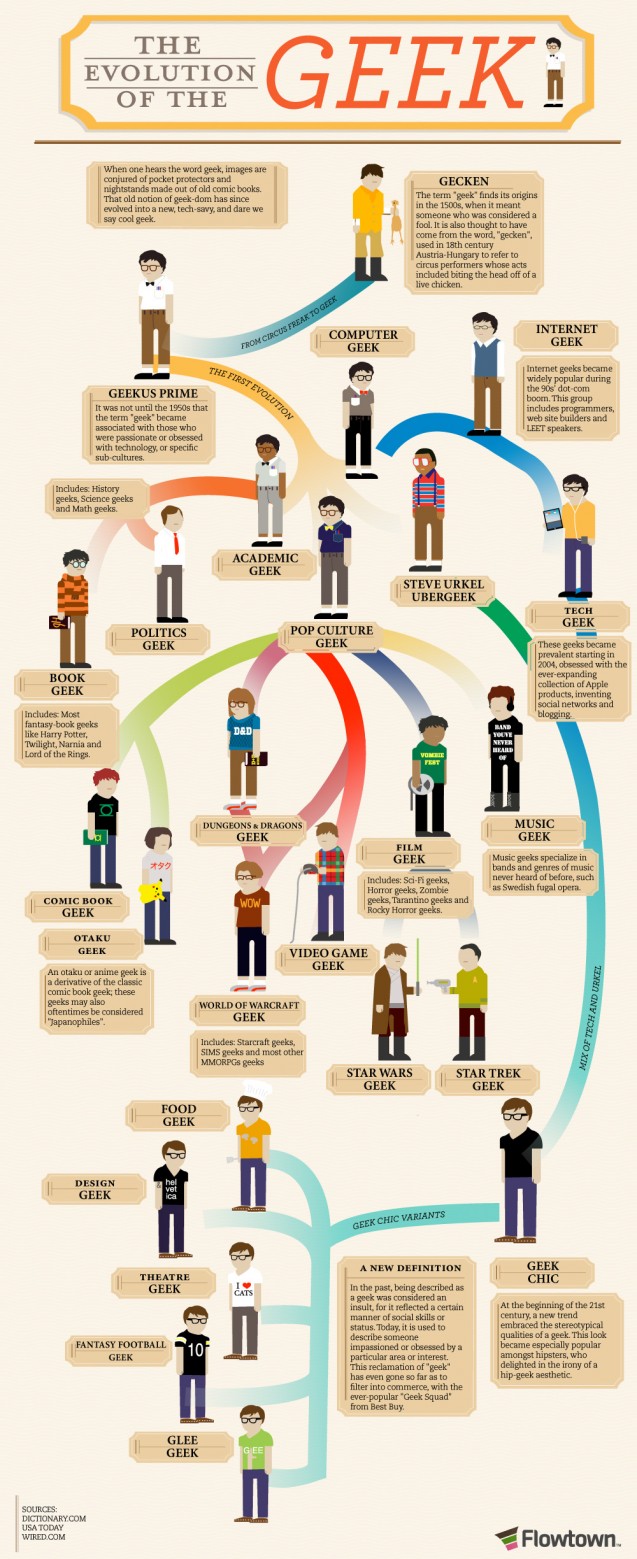 Stephen