2017 Future Workforce Survey
The McGraw-Hill Education 2017 Future Workforce survey captures more than 5,000 college students' hopes, worries, and opinions about their preparedness for future careers.
Report highlights: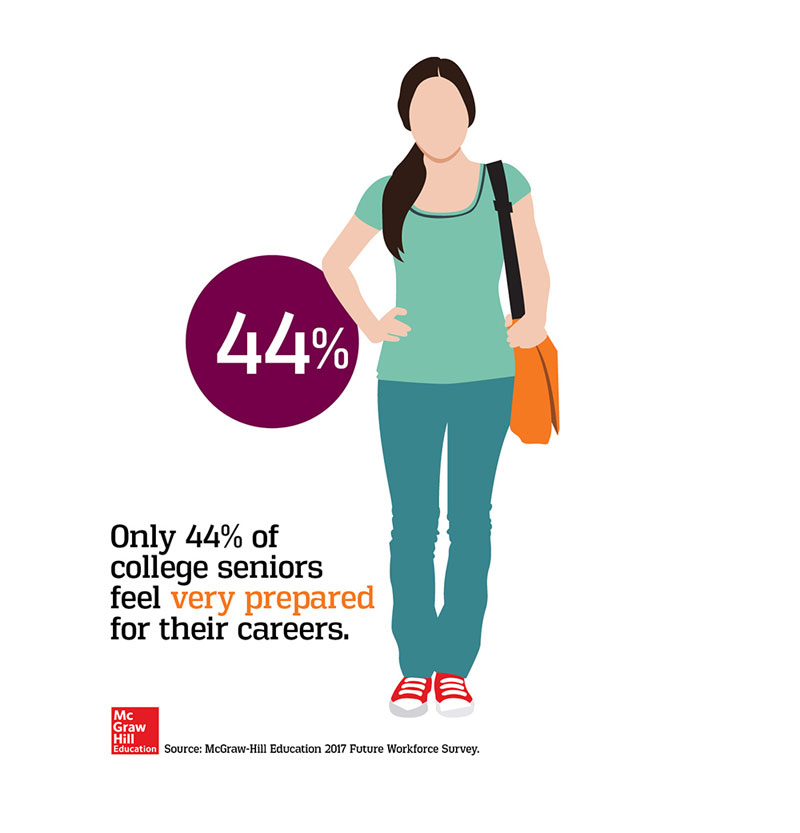 76% of college students have identified a career to pursue.
Male college students are more likely than females to feel very prepared for their careers (33% vs 27%).
42% of students identify "providing a comfortable life" for themselves and their families as the most important factor in choosing a career.
Only 7% of students prioritized "making as much money as possible" as the biggest factor in career selection.
View the full results of this year's survey to get more data and insights on the career expectations, planning, and preferences of tomorrow's workforce.
PPT:
Stephen