What is a Design Thinking Process and How to Present It?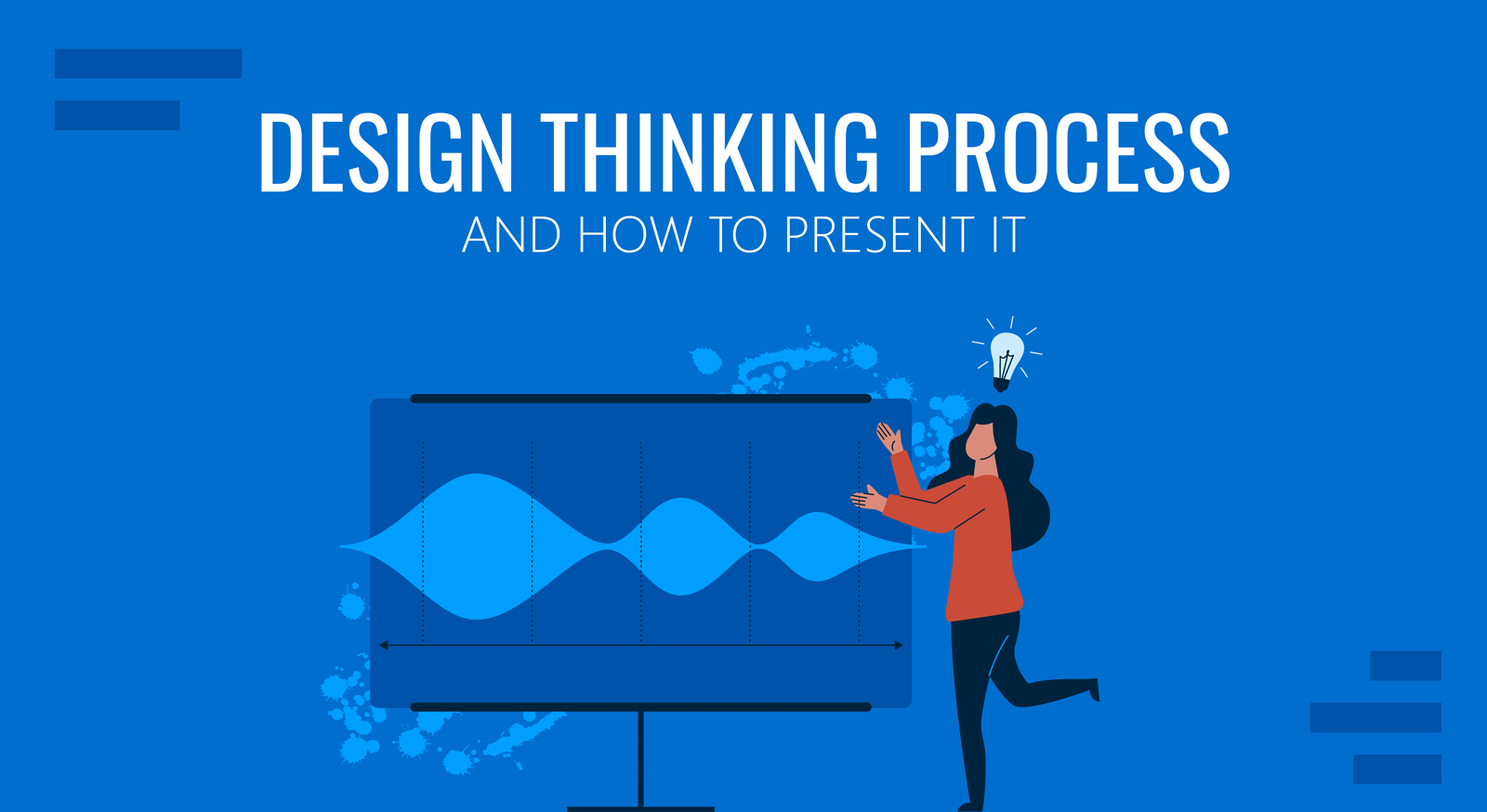 Just as the title suggests, design thinking is a process. DT (how we'll abbreviate it at times throughout this article) can also be referenced as an ideology, a methodology, and even a framework. By the end of this article, these facts will be more precise.
This article includes a definition of design thinking, its main advantages and disadvantages, the necessary steps to present design thinking process results to your coworkers, and even a couple of case studies for real-life application. At the bottom section of this article, you can find a selection of slide templates tailored for presenting design thinking processes.
Table of Contents